In Major League Baseball, 18 players have hit four home runs in a game, but no one has ever hit five or six to achieve offensive perfection. In first-class cricket, on the other hand, five players have managed to hit six sixes in an over (which consists of six bowled balls).
What follows is the exclusive club of cricketers to share the ultimate world record for sixes in one over.
SIR GARFIELD SOBERS — 1968
Nottinghamshire captain Sir Garfield Sobers was the first ever batsman to hit six sixes in an over. His 36-point offensive outburst came at the expense of Glamorgan's Malcolm Nash, who undoubtedly bowled the last ball with a dread of historical proportions.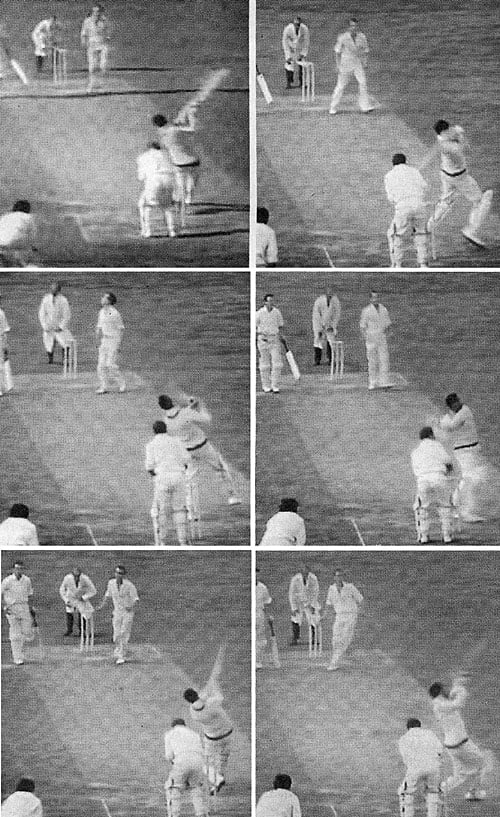 Sobers feat was aided by Lady Luck as his fifth shot landed in the hands of Roger Davis, but the fielder was carried over the rope. Before Sobers, Ted Alletson's 34 runs in an over were the record for an over.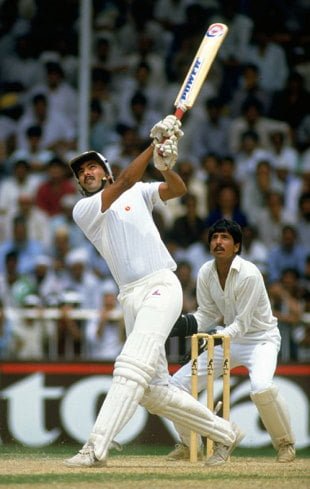 Indian legend Ravi Shastri followed in Sobers' footsteps and sent six scintillating sixes out of the park versus Baroda left-arm spinner Tilak Raj during a Ranji Trophy match.
At the 2007 World Cup, South Africa batsman Herschelle Gibbs became the first cricketer to hit six sixes in an over in an ODI match. Netherlands bowler Daan van Bunge was on the receiving end of Gibbs' handiwork at the sparsely attended match in the West Indies.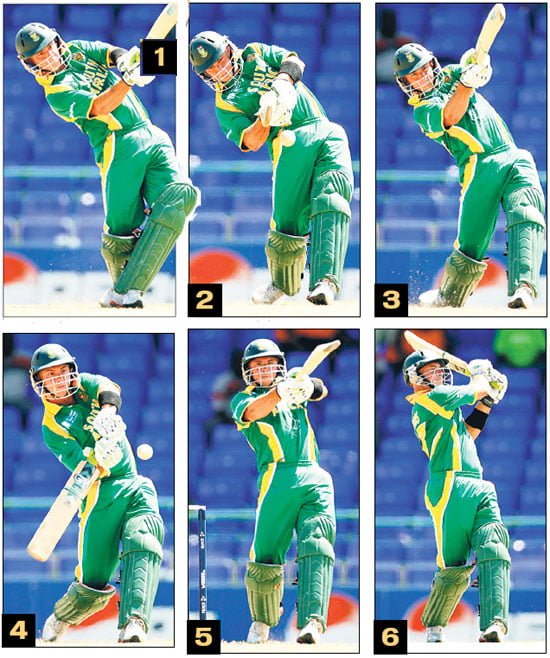 Gibbs brilliant batting raised US $1M for the Habitat of Humanity housing project, thanks to a contest held by sponsor Johnny Walker whisky.
A verbal spat with Andrew Flintoff set off Indian batsman Yuvraj Singh at the inaugural ICC T20 World Cup in South Africa. He proceeded to punish English bowler Stuart Broad with six Herculean hits in all directions.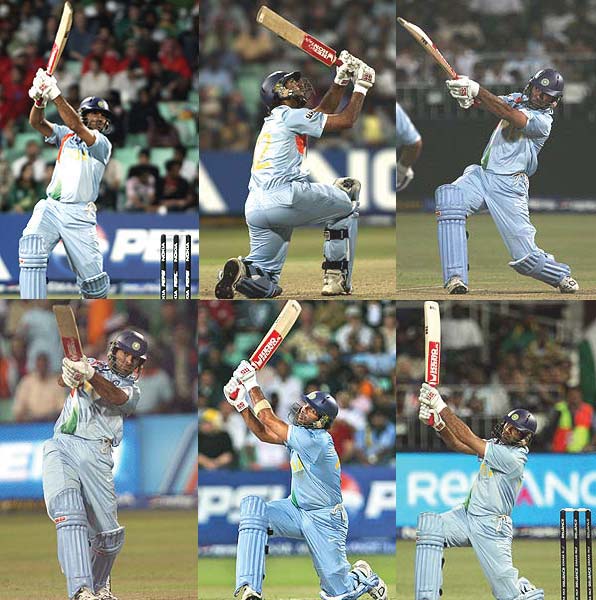 Interestingly, Yuvraj's six sixes came in the same calendar year as Gibbs' (making the pair the only ones to have achieved the feat in international play).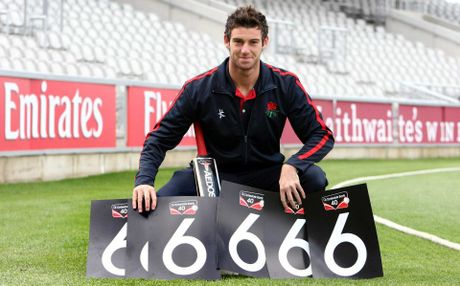 Lancashire batsman Jordan Clark — at just 22 years of age — become the first Englishman to hit six sixes in an over in a game against Yorkshire at Scarborough, off left-arm spinner Gurham Randhawa.
''I hit the first few pretty well, had a chat to my teammate and I just carried on really. I just remember feeling a bit of pressure on the last ball and thinking: 'I have got to have a crack'.''
— Jordan Clark, on his six sixes
Clark is now the fifth and till date the last member to enter the exclusive club of cricketers to hit six sixes in an over.