On January 18, 1947, the Detroit Tigers sold 2-time American League MVP Hank Greenberg — the first Jewish superstar in American team sports — to the Pittsburgh Pirates for $35,000.
Greenberg spent just one season in Pittsburgh, before retiring at thirty-six years of age.
Before Henry Aaron came on the scene, Greenberg was the original "Hammerin' Hank", leading the league in home runs four different times, including the year before he was traded to the Pirates. Greenberg forewent the better part of four seasons in his prime to serve in the US Army during World War II, but still tallied 331 home runs and 1274 RBIs over the course of his 13-year career.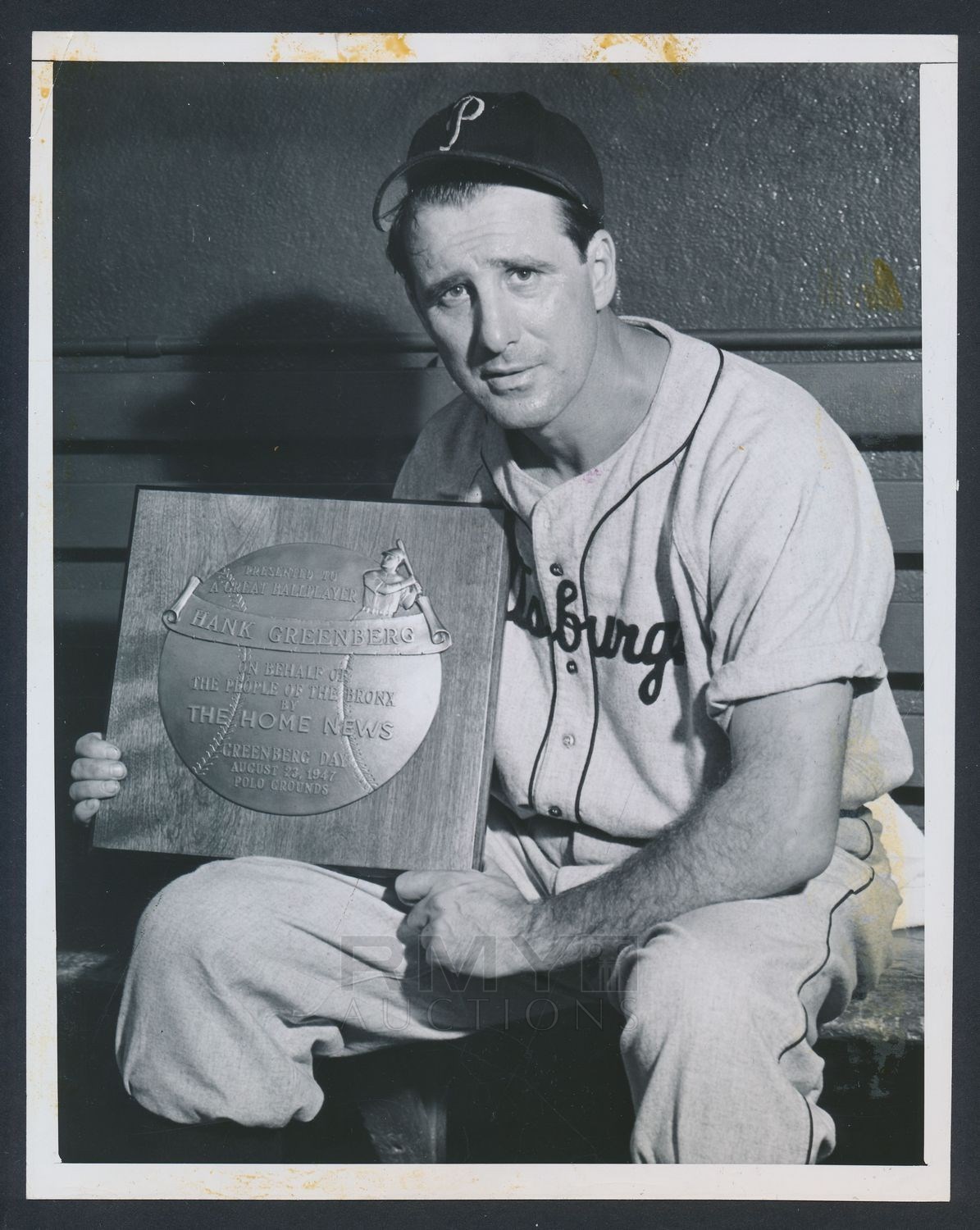 Greenberg's production dropped off during his 125-game stint in Pittsburgh, but he did manage to lead the league in bases on balls with 104.
A few of the more prominent highlights from Greenberg's time in Detroit are; 1937 when he hit 184 RBIs, the following season when he slugged 58 home runs, and the last day of the 1945 season when his 9th-inning grand slam won the pennant for the Tigers.
Greenberg, with a lifetime batting average of .313, was inducted into the Baseball Hall of Fame in 1956.