Years before he became a three-time Major League Baseball MVP and an nine-time All Star, Michael Nelson Trout was die-hard Philadelphia Phillies fan playing Cal Ripken baseball in a small town in south-central New Jersey.
This #ThrowbackThursday we look at Trout's path from high school slugger to routinely being mentioned in the same breath as baseball legends like Mickey Mantle and Willie Mays.
Born in 1991 in Vineland, New Jersey, Trout was introduced to baseball by his father, Jeff, who had played four years in the minors after signing with the Minnesota Twins. The younger Trout, like his father, was a natural on the diamond, but he also was a standout in football and basketball.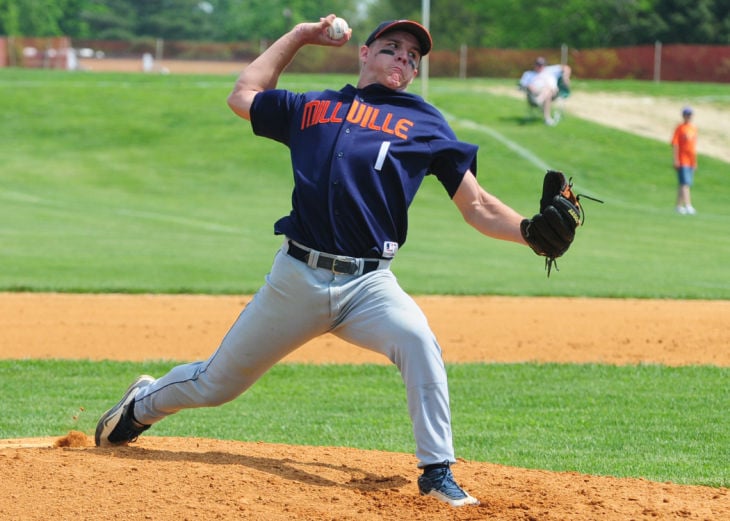 Attending Millville Senior High School, Trout played both shortstop and pitcher as a junior — he even threw a no-hitter for the Thunderbolts. With his blazing speed made apparent while running the base path, his coach shifted "The Millville Meteor" to the outfield for his senior year.
Trout hit .531 as a senior, with a state-record 18 home runs in 81 at-bats and 20 steals. Baseball America named him a high school All-American outfielder and the Los Angeles Angels of Anaheim took him 25th overall in the 2009 amateur draft.
''I always dreamed of making it in baseball, but life has moved pretty quickly for me.''
— Mike Trout, on his success
Trout was called up to the majors in 2011, and has been making headlines ever since. Over his first 1,000 games he tallied more home runs, bases on balls and WAR than any other player in MLB history. He is already the Angels career leader in WAR (surpassing Chuck Finley in 2017) with an untold number of seasons to come with the Halos.
Through all the accolades and awards, Trout has stayed true to his small-town roots. He stays with his parents when he's visiting Millville, and still eats at the same hamburger joint he frequented as a kid. Trout proposed to his high-school girlfriend Jessica Cox in July 2016, and the couple married on December 9, 2017.