The 2016 NFL Playoffs are set with the Carolina Panthers as the top seed in the NFC, and the Denver Broncos as the top seed in the AFC. Below we present the NFL Playoffs bracket and alternative football helmets for each of the twelve participants designed by Deeyung Entertainment.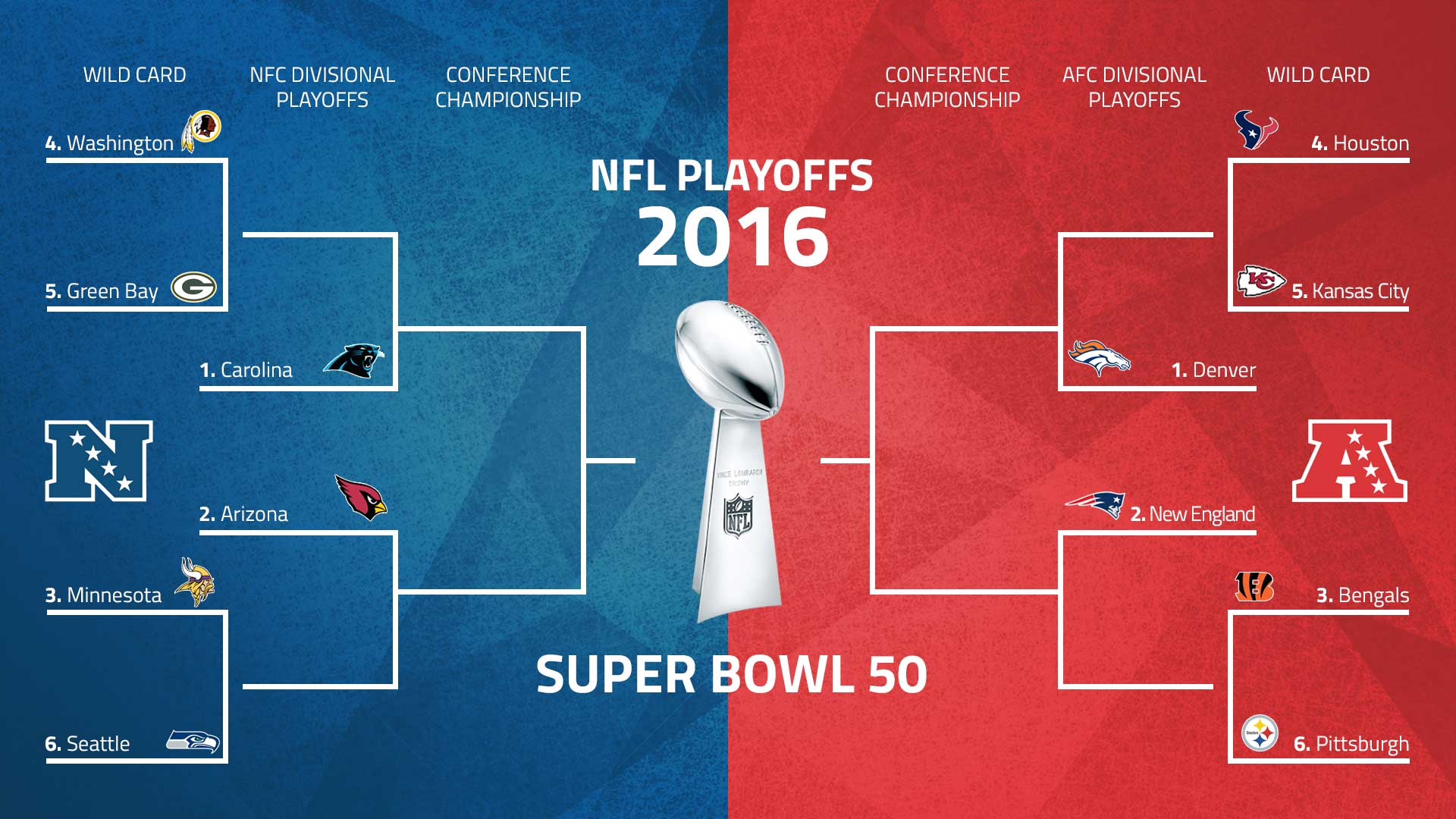 If the final weekend of the regular season confirmed anything, it was that no team in their right mind should want to face the Seattle Seahawks who completely dismantled the Arizona Cardinals in Glendale. And yet, the Minnesota Vikings basically invited the Seahawks to the Metrodome by defeating the Green Bay Packers Sunday night.
According to Westgate SuperBook's updated Super Bowl 50 numbers, the Patriots, Panthers and Cardinals all stand at 9-2 odds to win it all, while the Broncos and Seahawks are next in line at 5-1.
NFC No. 1 CAROLINA PANTHERS
NFC No. 2 ARIZONA CARDINALS
NFC No. 3 MINNESOTA VIKINGS
NFC No. 4 WASHINGTON REDSKINS
NFC No. 5 GREEN BAY PACKERS
NFC No. 6 SEATTLE SEAHAWKS
AFC No. 2 NEW ENGLAND PATRIOTS
AFC No. 3 CINCINNATI BENGALS
AFC No. 5 KANSAS CITY CHIEFS
AFC No. 6 PITTSBURGH STEELERS