In our #TattooTuesday series we scour fandom to highlight the most-impressive tattoos celebrating a particular team from one of the big-five sports — soccer, baseball, basketball, football and hockey.
Few acts show one's commitment to a particular sports team as getting a tattoo of their logo or one of the franchise's star players. This week we head to the London Borough of Islington to look at the best-of-the-best Liverpool FC fans' ink from the heart England and beyond.
In the video above, an Arsenal fan from Denmark reveals his epic back tat to AFTV in Munich. What follows are some of best tattoos proving each recipient's diehard allegiance to the Gunners.
Legibility be damned, this tattoo celebrating the founding of Arsenal FC in 1886 still looks pretty darn awesome.
THIERRY HENRY POINTS THE WAY
With Thierry Henry leading the way, Arsenal won their 12th and 13th English football championships.
Another Henry tattoo, this one with both back and front views of the beloved footballer.
From its founding in the 1880s, cannons have featured prominently in Arsenal's crest. The most recent formulation has a gold-colored cannon on a red-and-navy-blue shield.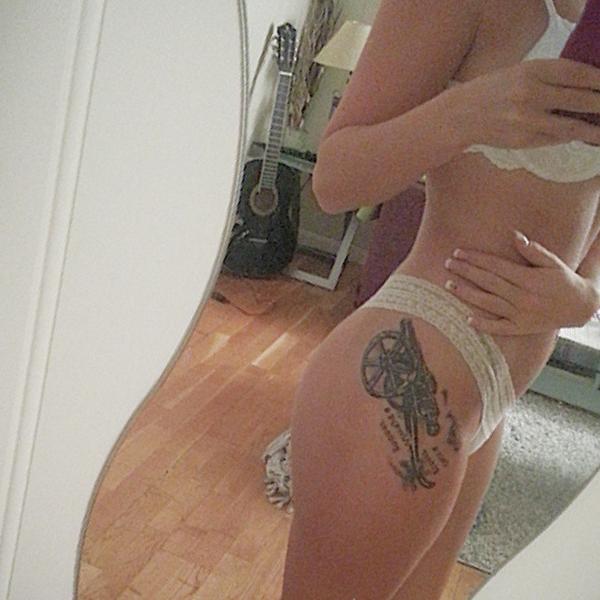 Norwegian model May Johannessen is so smitten with the Gunners, she committed one of her lovely thighs to an Arsenal tattoo.
This ink from Ultras Tattoo features Emirates Stadium which has Arsenal has called home since the 2006-07 football season.
Another take on the stadium brings it to full-color life and has us sitting inside the venue with Dennis Bergkamp and Henry pictured in the foreground.