Long before he was named NFL Offensive Rookie of the Year, and subsequently to three Pro Bowls, Odell Cornelious Beckham Jr. (aka OBJ) was an ardent fan of English footballer David Beckham.
This #ThrowbackThursday we look at the younger Beckham's path from being a multi-sport prep star in New Orleans, to one of the most skilled wide receivers in NFL history.
Born in Baton Rouge, Louisiana, Beckham attended Isidore Newman High School in New Orleans, where he was a standout in football, basketball, and track. On the gridiron, he played wide receiver, quarterback, running back, and cornerback for the Greenies.
His junior year Beckham caught 45 passes for 743 yards and 10 touchdowns, while tacking on three rushing TDs. The following year, he hauled in 50 catches for 1,010 yards and 19 touchdowns, joining Cooper Manning as the only players in school history to amass 1,000 receiving yards in a season.
In college, Beckham followed in the footsteps of his football-playing father and track-star mother to attend LSU where he was a freshman All-SEC selection and started in the 2012 BCS National Championship Game versus Alabama.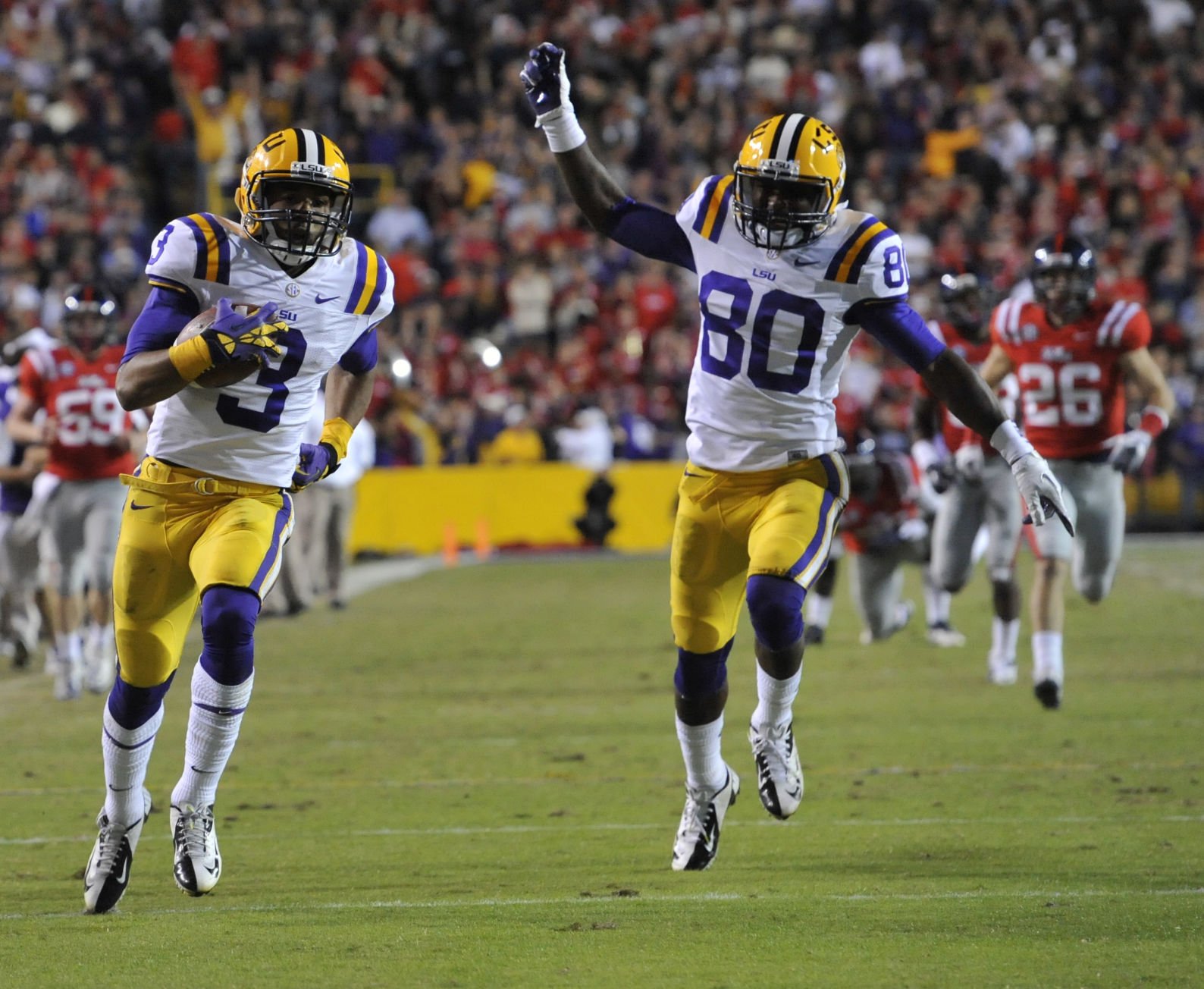 Following his junior season, in which he tallied 1,152 yards receiving, and another 845 yards on kickoff returns, he won the Paul Hornung Award presented annually to the most versatile player in college football.
Beckham was selected by the New York Giants with the 12th overall pick in the first round of the 2014 NFL Draft. After missing his first four games due to a sore hammy, No. 13 set numerous records including becoming the first NFL rookie with at least 12 catches, 140 yards, and three scores in a game.
Most notably, during a November game against the Dallas Cowboys on Sunday Night Football, Beckham caught for 146 yards and two TDs, including a one-handed touchdown reception many — including friend LeBron James — rank among the best catches of all time.
In the spring of 2019, Beckham was traded to the Cleveland Browns in exchange for Jabrill Peppers and the Browns' first round and second third-round pick.
It didn't take long for OBJ to make his presence felt in the Rock and Roll capital. In his second game donning a Browns jersey, Odell racked up 161 yards versus the Jets, including a 89 yard reception for a touchdown helping power his new team to a 23-3 victory.
Most recently, the NFL's most-popular wide receiver headed to Los Angeles to join forces with QB Matthew Stafford on the Rams where he hopes to reestablish himself as one of the league's elites.