Years before he won a record 11 French Open titles and an Olympic gold in men's singles, tennis great Rafael Nadal Parera was a soccer-loving kid growing up on the Spanish island of Mallorca.
This #ThrowbackThursday we look at Nadal's path from being a a multi-sports prodigy to the winner of the second most Grand Slam titles in history.
Nadal was introduced to soccer and tennis by two uncles who were professionals in the respective sports. Toni Nadal gifted his 4-year-old nephew a tennis racket, and shortly thereafter had him competently hitting balls on the court.
''There was fun and magic in my relationship with Toni, even if the prevailing mood when we trained was stony and severe.''
— Rafael Nadal, on training under his uncle
While Nadal showed early brilliance in both sports, his father decreed he must chose one or the other to try to salvage his grades in school. Tennis won out, and as they say, the rest is history…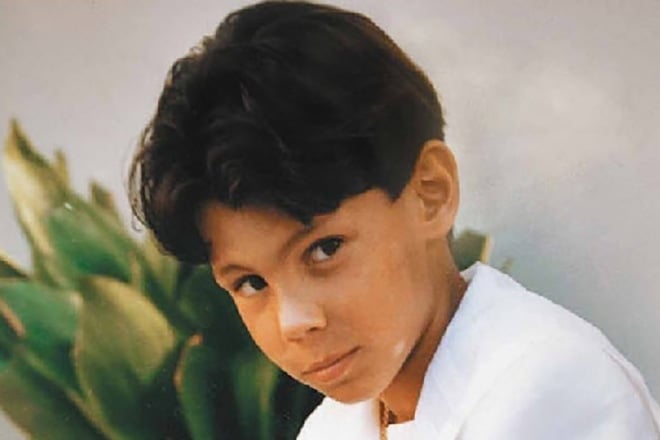 At the age of 12, Nadal won the Spanish and European tennis titles in his age group, and three years later, he turned pro.
In 2005, just days after turning 19, Nadal defeated Mariano Puerta in the French Open final, becoming the second male player, after Mats Wilander in 1982, to win the tournament on his first attempt. With the victory, he rose to No. 3 in the world rankings.
In 2008, Nadal defeated five-time defending champion Roger Federer in the Wimbledon final, 6–4, 6–4, 6–7(5–7), 6–7(8–10), 9–7 in what remains the longest championship match in the tournament's history.
The event stretched over seven hours ending just before nightfall, and is widely considered by tennis commentators to be the greatest match in the sport's history.
A little more than a month after his Wimbledon triumph, Nadal, representing Spain, made it past Novak Djokovic in the 2008 Olympic Games semi-finals before defeating Fernando González of Chile 6–3, 7–6 (7–2), 6–3 in the final.
With his victory, Nadal added a gold medal to his now four French Open titles and one Wimbledon title.
Fast forward to the present day and we find Nadal trailing only Federer in total number of Grand Slam event wins and poised to continue to add to his record French Open tally.