Free soloing, or rock climbing without gear, is the deadliest sport known to man, so it goes without saying that its pursuit is not an occasion for monkey business… but Lucky Chance was never one to be bound by reason.
In 2014, Chance, dressed as a monkey, free soloed a route known as Wonderland in Australia's Blue Mountains, while being filmed by Brad Schimanski.
The inherent challenges one faces while climbing were compounded by the Chance's inability to see where he was placing his feet due to the restrictive headgear, and yet he prevailed.
Five years before his Wonderland climb, Chance had given birth to the Stunt Monkey character while rehabbing from a BASE jumping accident in France that left him in a coma for eight weeks. Ensconced in a cumbersome monkey suit, the Aussie daredevil continued to pursue his passions for extreme sport — including climbing the side of a city building.
In a different bit of derring do, filmed once again by Schimanski back in the Blue Mountains, Stunt Monkey precariously crosses a narrow I-beam between rocky outcroppings at high elevation…
…and bungee jumps from a rope tethered across a similarly steep drop.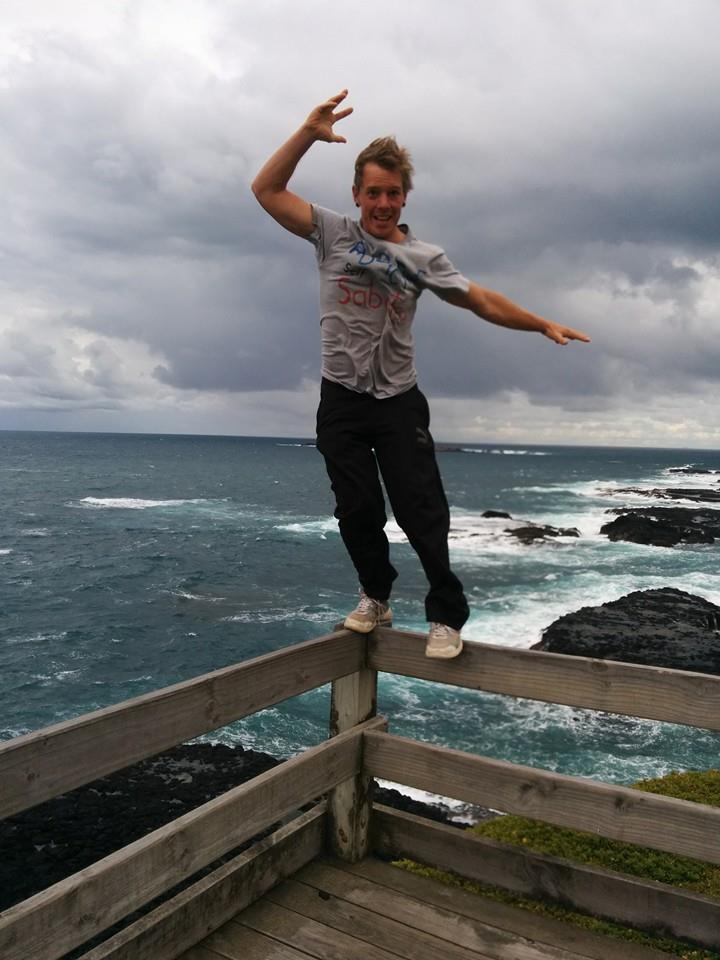 Chance, born Toby Benham, spent his childhood seeking higher points of view, whether from a rooftop or tree limbs. He soon became enamored with all forms of climbing, balance and jumping including rides, and leaps from, a mammoth rope swing in the Blue Mountains. Riding on that swing led the "Dare Devil from Down Under" to his first brush with death when his chute became tangled and only opened at the last moment.
''Enthusiasm is the most powerful force in the world. That is life! Everything you do in life, you can't do it without enthusiasm. It is the essential ingredient in life.''
— Lucky Chance
It was second ride on that swing that cost Chance his life in 2015 at the age of 32, when he colliding with the rock from which the rope was secured. In death, as in life, Chance embraced the simultaneous power and fragility in a life lived fearlessly.