From his days at Bothell high school in Washington, to his rookie year with the Minnesota Timberwolves when he won the Slam Dunk Contest, Zach LaVine has been known for his superior hops. Now, after scoring a career best 49 points on 13 three pointers, the Chicago Bulls guard is proving to be a sharpshooter too…
ZACH LAVINE DRAINS 13 TREYS
ZACH. LAVINE. FOR 49 POINTS AND THE GAME 😤 (via @NBA) pic.twitter.com/1lTeV46GoI

— SLAM (@SLAMonline) November 24, 2019
On Saturday night on the road at Charlotte, LaVine went 13-17 from the three-point line, including the last-second game winner, to help Chicago to a 116-115 victory.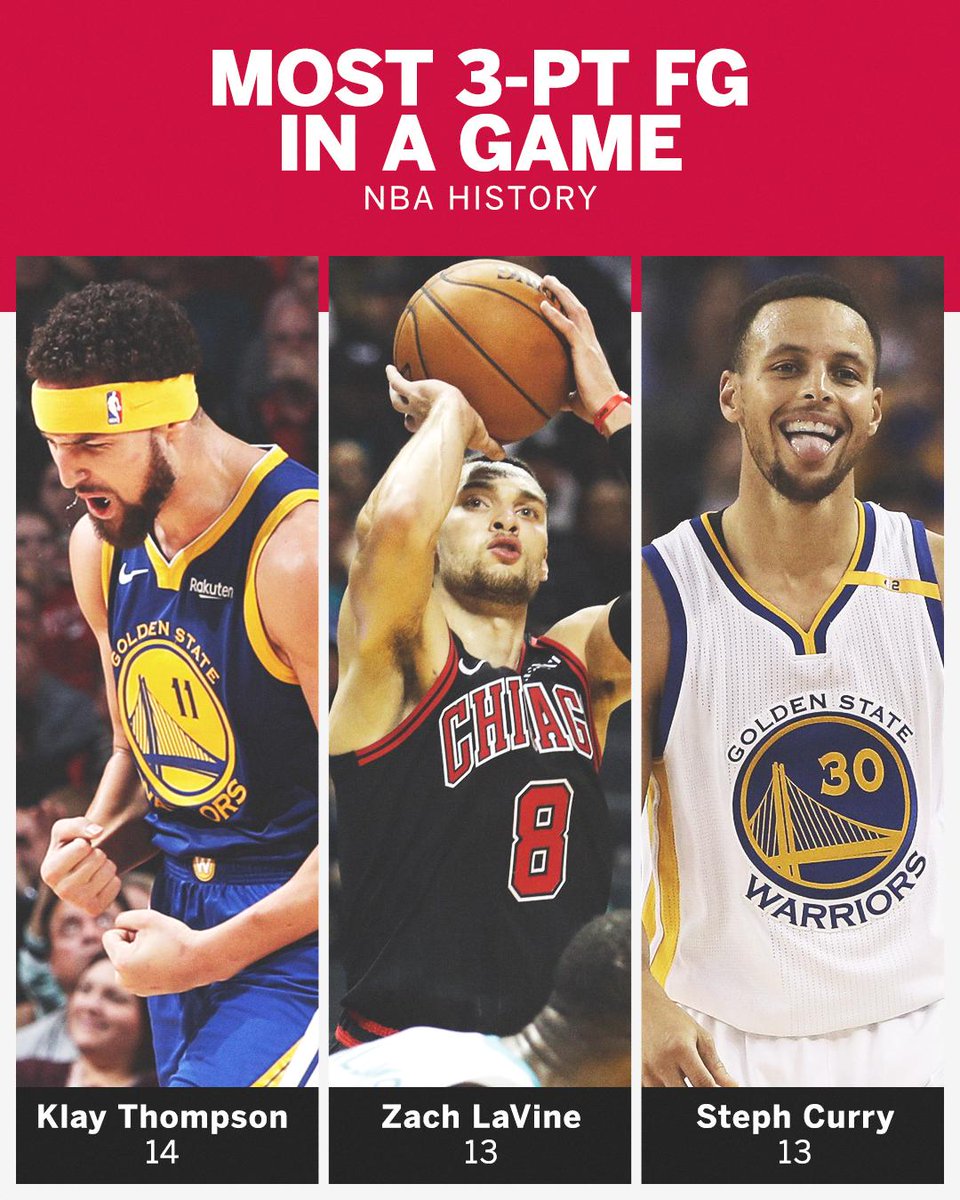 The 13 threes tie LaVine with Steph Curry for the most in a game, just one behind Klay Thompson's mark of 14.
When it comes to LaVine, Red Bull's signature advertising slogan fell upon deaf ears. The former UCLA guard already had wings, as evidenced in his very vertically oriented NBA pre-draft mix tape.
Zach LaVine. The flight. pic.twitter.com/pSQoorMG6x

— Óscar. (@OscarPerizHoops) June 21, 2014
The high-flyer took his aerial show to the next level after entertaining Pauley Pavilion crowds with an array of gravity-defying tomahawk dunks.
Just how high can LaVine fly before he entered the league? Well, he set a Los Angeles Lakers' draft workout record with a 46-inch vertical leap. The visually confounding images of his leaps almost look photoshopped, but they're the real deal and they have scouts salivating.
Consider this: LaVine can jump high enough to clear a Lamborghini Aventador without bending his legs. Soon enough he'll be able to afford to ride in his own Lamborghini with bent legs.